The

Hoodie
A goodee x Kotn Collaboration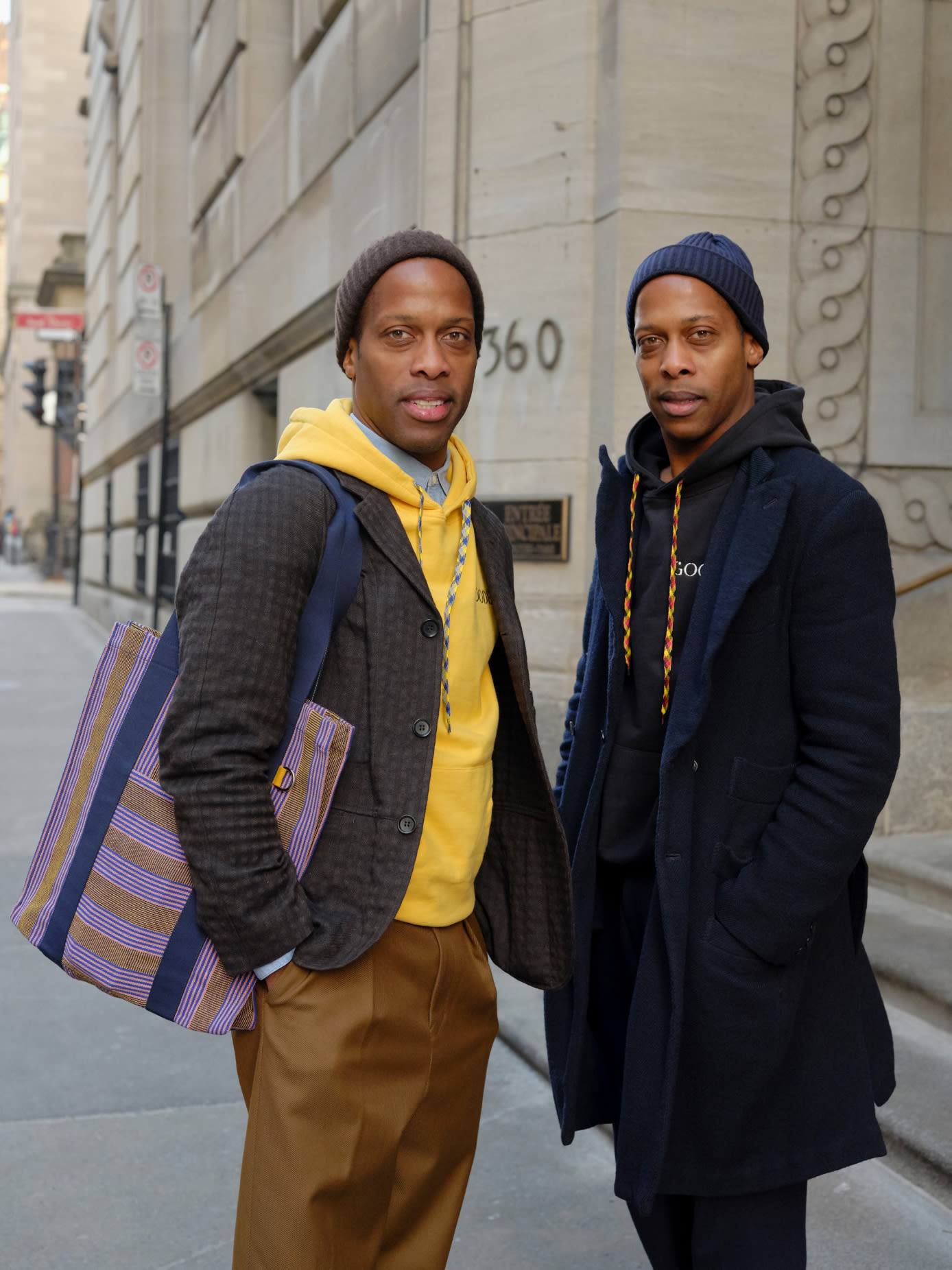 Veterans in the design and luxury sphere, brothers and Co-founders of Want Les Essentiels, Byron and Dexter Peart, recently forayed into the world of home goods to found Goodee, a curated marketplace guided by the tenants "good people, good design, and good impact."
We partnered with the brand to create a limited-edition hoodie collection that brings that ethos to life.
"When we got the idea for Goodee, we thought about the key values we wanted to capture. While design is often a conversation about aesthetics and function, we were also interested in how it had the power to change the outcome for a user, and for people and the planet at large." —Byron
"When we built our first brand, we thought about the essentials. The things that were needed, the things that were important, and the things that would last a long time, which is why we called it "Want Les Essentiels"—wanting the essentials.
The transition from leathergoods to home goods was actually simple. Home goods are meant to be things that last forever, things that surround you every day. The home is such a personal place, so it was natural to go from the bag that was around you every day to the things that are around you." —Dexter
"The Goodee Hoodie was designed to be a companion. Something that you can have around you that's comfortable, functional, and built for anyone.
"We think of a hoodie the same way you would a throw, or a scarf—there's an everyday functionality, there's a style piece, and there's a sense of uniform." —Byron
"The future of luxury will be defined by a company's ethics and how something is made—not by how exclusive it is, or its price point, like it has been for the past many decades. True luxury brands of the future will have to combine a design and purpose element.
"'Luxury' should be things that are made with beautiful materials and beautiful craftsmanship, that have the ability to last forever and be passed down through future generations. I think we've lost sight of those tenets." —Byron & Dexter